Workshop for Reviewing Implementation Process of Bac Kan Vocational College's Strategic Plan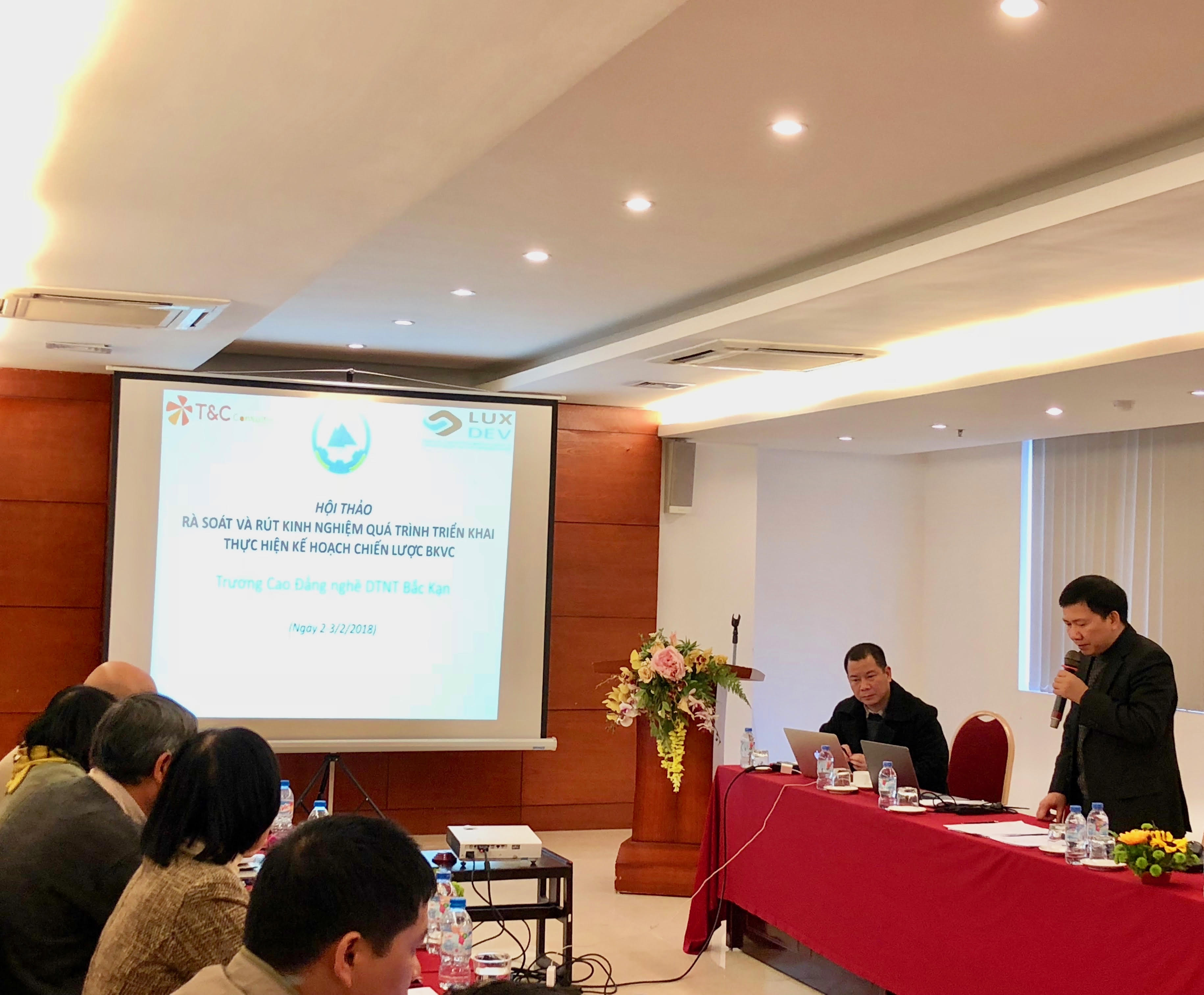 Posted : 02/03/2018
On February 2-3, 2018, T&C Consulting organized a workshop on "Reviewing implementation process of strategic plan" for leaders and managers of Bac Kan Vocational College, Bac Kan province.
The objective of the Workshop is to summarize the implementation process, to monitor and evaluate activities effectuated under the Strategic Plan of the College from June until the end of December 2017; and to discuss and share experiences/ lessons and agree on the direction to implement the strategic plan of Bac Kan Vocational College in the upcoming future.
This is one of the consultancy activities by T&C Consulting, within the framework of the consultancy package "Support the implementation of Development Strategy for Bac Kan Vocational College " under the project "Technical and Vocational Education and Training in Bac Kan Phase II "(VIE / 034) – sponsored by Luxembourg Government, through the Luxembourg Development Cooperation.
Some images of the workshop: