Launching workshop for the Community Initiatives Project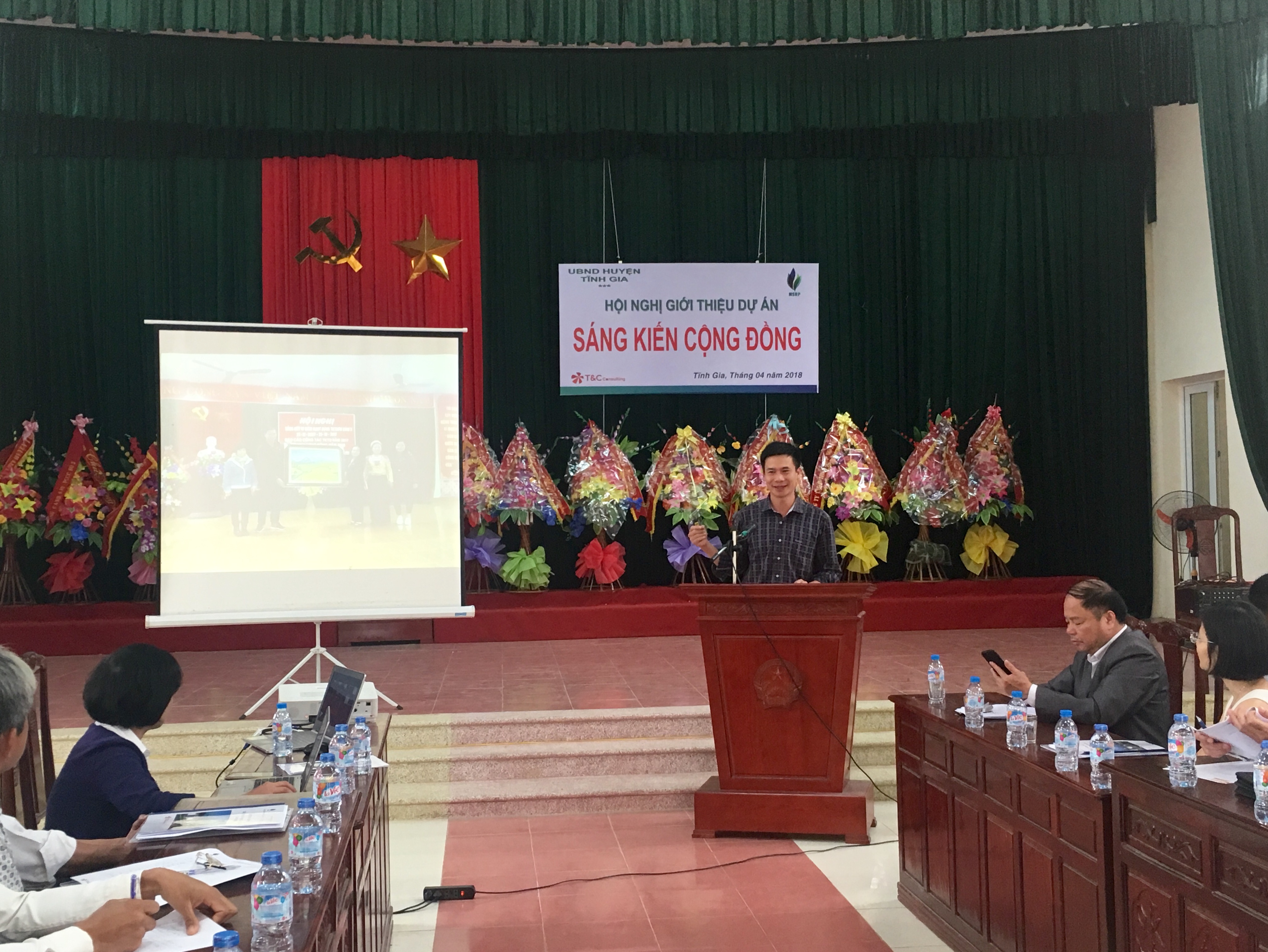 Posted : 12/04/2018
In the morning of 10/4/2018, T&C Consulting held an launching workshop for Community Initiative Project in the hall of People's Committee of Vinh Hai Commune, Tinh Gia District, Thanh Hoa. Nghi Son Petrochemical Refinery (NSRP) funds the project and T&C Consulting directly in charge of technical assistance.
The workshop was attended by representatives of People's Committee of Tinh Gia district, People's Committee of Hai Yen commune, Tinh Hai commune, Mai Lam commune, village heads, secretaries and chairpersons of the women's committees of the four  project villages which will directly implement the project in 2018, and NSRP staffs.
In 2018, the project will be implemented in four villages, including: Bac Yen village – Hai Yen commune, Trung Son village – Tinh Hai commune, Tan Thanh village and Ban Cat village – Mai Lam commune.
At the workshop, the design of the project, experiences and lessons on success learned from similar projects in the country were shared with participants; they also agreed on the framework requirements to effectuate the project in 2018. The delegates also discussed to identify the difficulties and challenges as well as solutions and action plans in the upcoming period to achieve the project's desired results.
Speaking at the workshop, Mr. Le The Ky, Vice Chairman of Tinh Gia District, affirmed that the Community Initiative Project is a very humanistic project, providing opportunities to develop economically for households and affected communities in the locality. Tinh Gia District, communes and villages are committed to supporting and facilitating the best condition to support the project with its community-helping activities.
Photos of Workshop Activities: